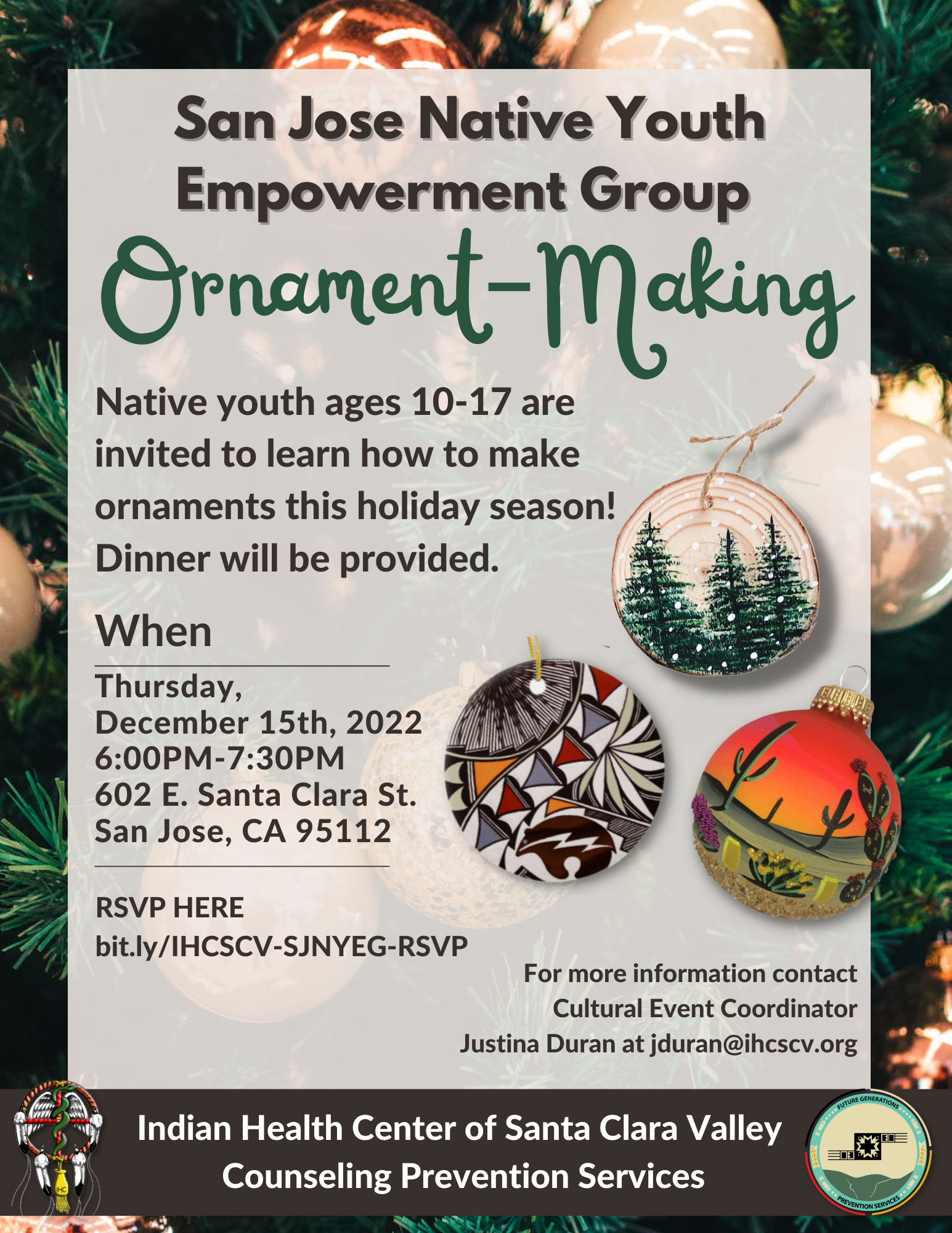 Greetings San Jose Native Youth Empowerment Group Participants,
I hope you all are doing well!
We are hosting an ornament-making workshop for this month's Youth Empowerment Group. Dinner and beverages will be provided. The program is for youth ages 10-17. Youth will be taught how to make handmade ornaments on Thursday, December 15th, 2022 from 6:00 pm-7:30 pm at 602 E Santa Clara St. San Jose, CA 92112. 
Please register by clicking the link below and remember to RSVP before December 13th! We hope to see you there!
Registration Link: bit.ly/IHCSCV-SJNYEG-RSVP