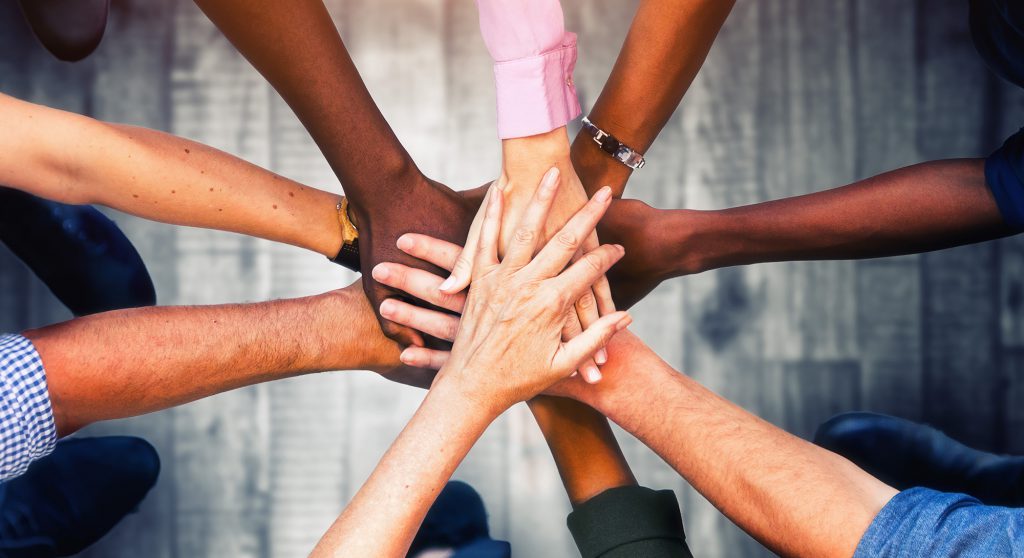 Our Mission
Our mission is to help ensure the healing and wellness of American Indians, Alaskan Natives and the greater community by providing high quality, comprehensive health care and cultural services.
The Indian Health Center of Santa Clara Valley's History
San Jose sits on the land of the Muwekma Ohlone Tribe of the San Francisco Bay Area. The present-day Muwekma Ohlone Tribe is comprised of the known surviving indigenous people of the San Francisco Bay region who trace their ancestry through the Missions Dolores, Santa Clara, and San Jose and those who were members of the historic federally-recognized Verona Band of Alameda County. Indian Health Center of Santa Clara Valley thanks and honors the Muwekma Ohlone tribe of the San Francisco Bay Area for their generosity and hospitality in their ancestral and historic homeland.
San Jose: An Urban Indian Relocation Center
Today, over 70% of American Indians and Alaska Natives (AI/AN) live in urban areas with California being home to one of the largest AI/AN populations in the country. This includes federally-recognized tribes, non-federally recognized tribes, tribes that were terminated by the U.S. government, state recognized tribes, tribes petitioning for state and federal recognition, and urban Indian communities. In fact, California cities hold some of the highest concentrations of AI/ANs in the U.S. The 2010 Census reported that 26,569 AI/ANs live in Santa Clara County, representing over 180 tribes.
The current prevalence and diversity of urban Indian communities in cities, like San Jose, can be traced back to the 1950s. During the 1950s, U.S. Congress enacted a series of laws and policies that terminated the federal government's legal obligations to many Indian tribes. Termination policies aimed to assimilate American Indians into mainstream American society. These efforts included the Indian Relocation Act of 1956, which encouraged American Indians living on reservations to relocate to seven major urban cities by offering a one-way bus ticket and, for some, job training. San Jose was one of four relocation sites in California. Many of our American Indian elders today were relocated during this era, remaining resilient in the face culture shock and discrimination. Between 1940 and 1960, over 122,000 American Indians moved either as part of the relocation policy, or simply in search of economic opportunity.
The 1960s saw a movement of AI/ANs gathering to make changes for their collective well-being. In this spirit, AI/AN community members in Santa Clara County formed the United American Indians of Santa Clara Valleyin 1965, and in 1969, they created the Indian Community Center of San Jose.
A key part of this Self-Determination Movement was the occupation of Alcatraz Island from 1969 to 1971. AI/ANs protested and brought awareness to the deplorable conditions faced by AI/ANs, both on the reservation and off. In 1970, Nixon's Special Message to Congress on Indian Affairs called for "self-determination without termination," and spurred a number of legislative acts including the Indian Self-Determination and Education Assistance Act, restoration of some Indian lands, and an expansion of programs for urban Indians.
Becoming Indian Health Center of Santa Clara Valley
In 1970, the United American Indians of Santa Clara Valley reorganized as the San Jose American Indian Center. They became a community-based information and referral agency. In 1975, the Center moved from a modest building in the Civic Center area to Downtown San Jose. This site served as a gathering place for the AI/AN community, where they could play fast pitch softball and basketball. During this time, a library was in development to better support education programs.
In 1975, a one-desk health and referral unit was established within the Center, where the first community health workers provided prenatal nutrition and parenting education services. Within a couple of years, the one-desk health and referral unit grew large enough to become an agency of its own, becoming Indian Health Center of Santa Clara Valley, Inc. (IHC). Our beginnings were humble as our first clinics did not have running water nor private examination rooms. With some creativity, our dental chairs were held together with floss.
In 1976, Congress passed the Indian Health Care Improvement Act (IHCIA) to address the health disparities faced by AI/AN populations. Title V of the IHCIA directed the U.S. Department of Health and Human Services (HHS) to make contracts with Urban Indian Organizations to meet the health needs of urban Indians living away from their traditional communities.
In 1977, with funds from Title V, the Indian Health Center of Santa Clara Valley (IHC) became a separate non-profit to address the health care needs of the AI/AN community in Santa Clara Valley. The Medical Department was created with one doctor, a nurse practitioner, and a medical assistant. In 1978, a second doctor was hired, Dr. Anne Verstraete, who stayed with IHC for 32 years until her retirement in 2010. Over the years, IHC expanded our services to include Dental, Counseling, and Women, Infant, and Children (WIC) services.
In the 1990s, IHC gained status as an Urban Indian Health Program by the Indian Health Service. In 1993, IHC obtained Federally Qualified Health Center (FQHC) status, with a decision to open IHC's services to non-AI/AN community members, in recognition of the need for culturally proficient health care service designed for low-income people in the greater community.
In 1994, IHC needed a much larger facility to house its expanded services, and so they moved to Central San Jose where our Main Campus at 1333 Meridian Avenue still serves our community. After this move, IHC began to experience steady growth and we expanded to additional locations.
Today, we are honored to continue the work of providing high quality, culturally competent medical and wellness services to American Indians and Alaska Natives, and people from all walks of life.