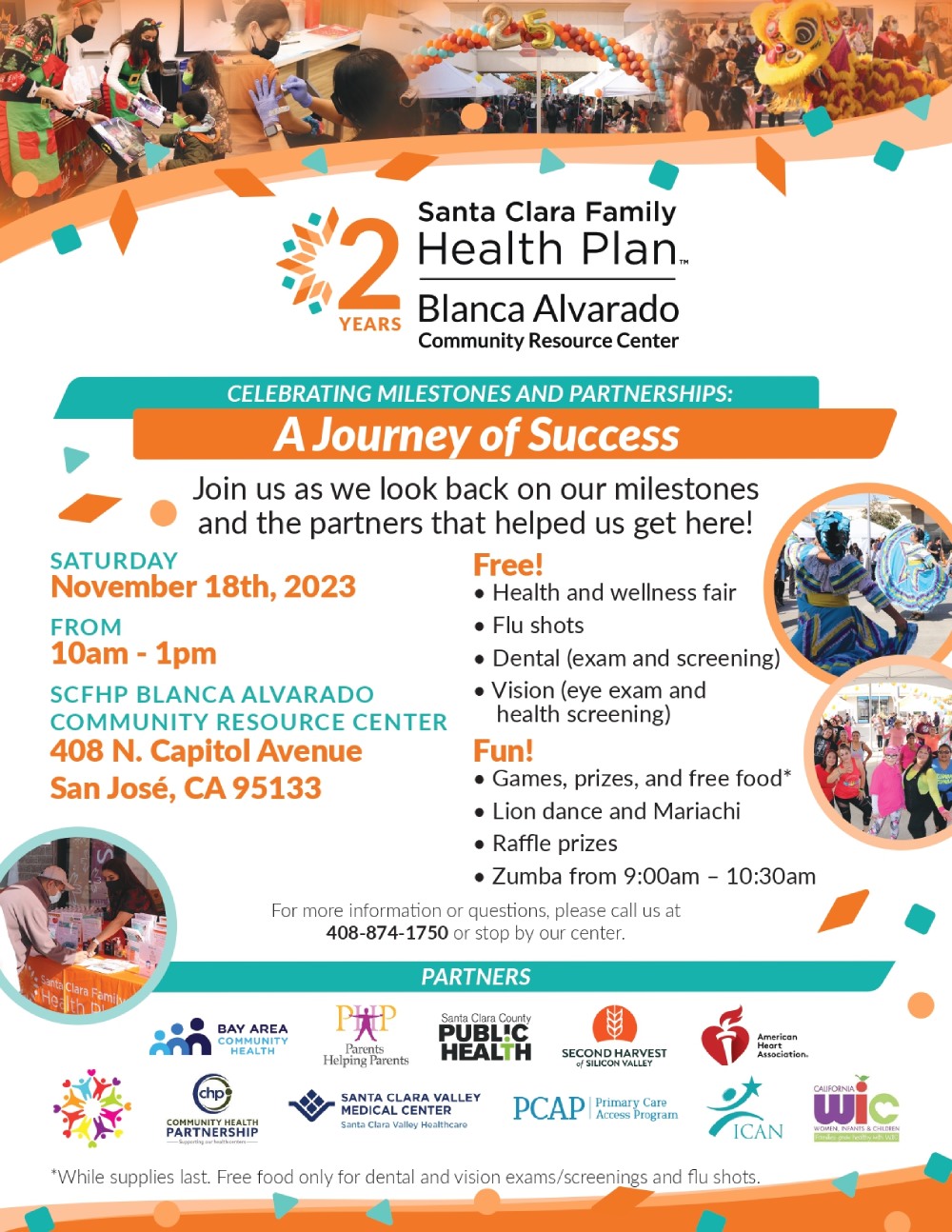 CELEBRATING MILESTONES AND PARTNERSHIPS:
A Journey of Success
Join us as we look back on our milestones and the partners that helped us get here!
DAY Saturday November 18th, 2023
FROM 10am – 1pm
SCFHP BLANCA ALVARADO COMMUNITY RESOURCE CENTER
408 N. Capitol Avenue, San José, CA 95133
Free!
Health and wellness fair
Flu shots
Dental (exam and screening)
Vision (eye exam and health screening)
Fun!
Games, prizes, and free food*
Lion dance and Mariachi
Raffle prizes
Zumba from 9:00am – 10:30am
For more information or questions, please call us at 408-874-1750 or stop by our center