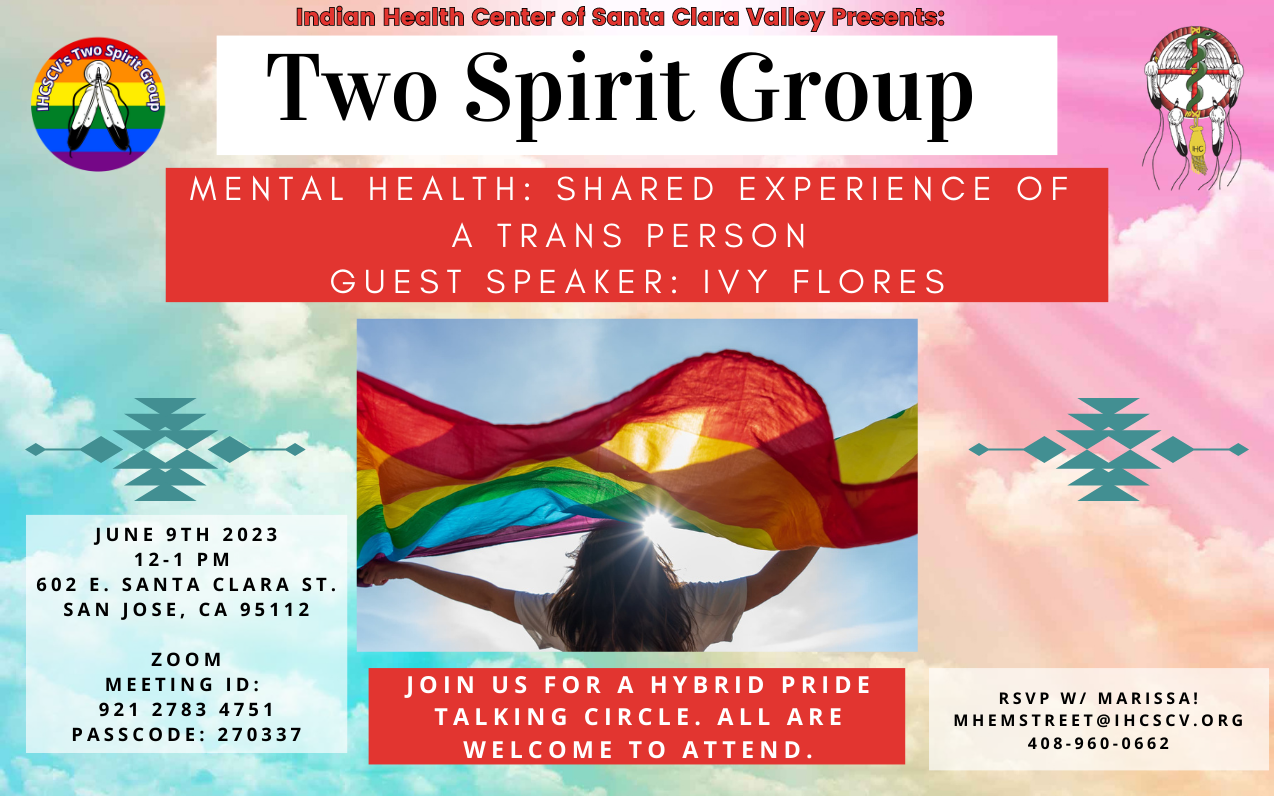 We will have Ivy Flores aka 'La Bombón Asesina' joining us this Friday.
She will be leading a presentation about mental health. She will go into detail about her experience as a Trans person. This event is to serve as a safe space for people of the Two Spirit (LGBTQIA) community and allies.
Date: June 9th, 2023 | Time: 12:00 – 1:00 pm
Where:
>> In-Person: 602 E Santa Clara Street, San Jose, CA 95112
Meeting ID: 921 2783 4751
Passcode:  270337
We will raffle off some fun prizes after the presentation!
***(i.e., $25 – 30 gift cards, Pride Shirts, & other prizes)***Call or email Marissa to RSVP today!
Call: 408-960-0662
Email: 
Mhemstreet@ihcscv.org
#2SG #2Spirit #TwoSpiritGroup #BayArea #SanJose #IHCSCV #Indigenous #IHC #pride #Twospiritpride #wearesacred #loveislove