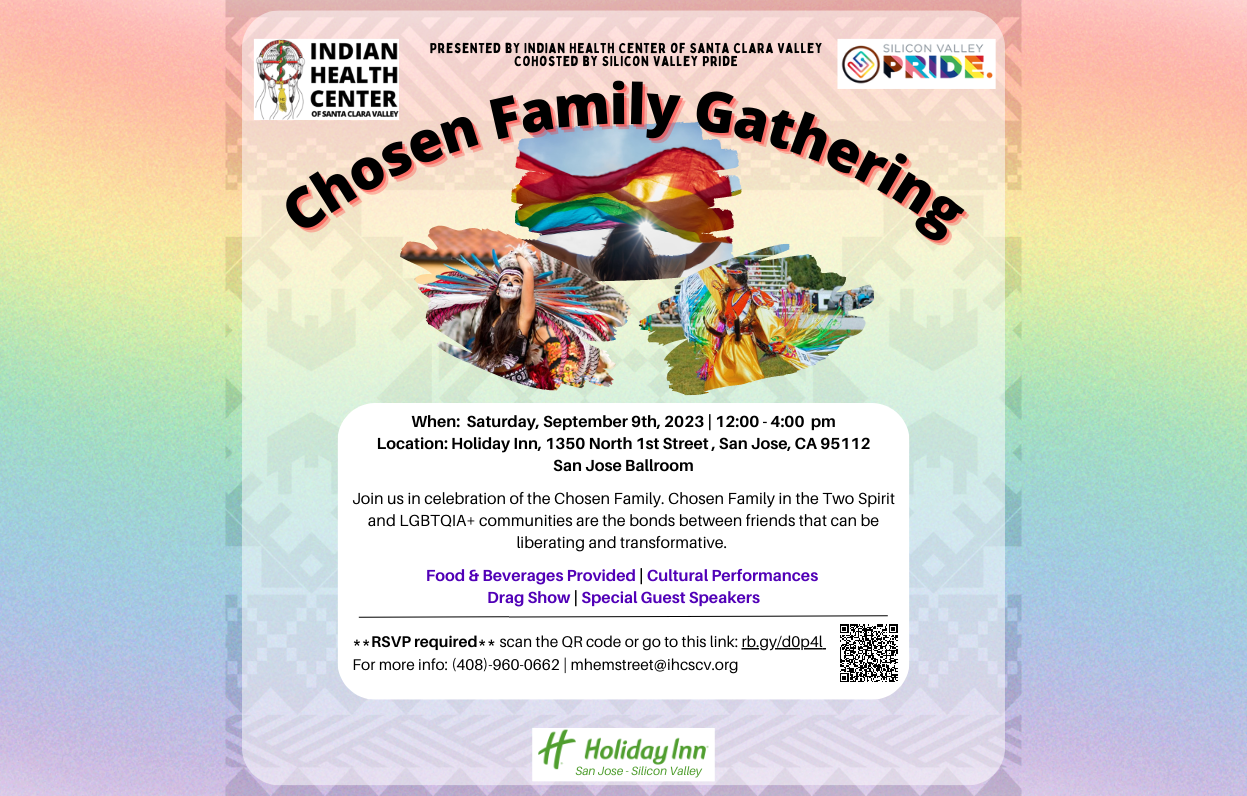 Join us in Celebration at the IHC Chosen Family Gathering! There will be free food and beverages, cultural performances, a drag show and special guest speakers.
The event will be held on Saturday, September 9th from 12:00 – 4:00 pm, at the Holiday Inn Hotel in the San Jose Ballroom (Holiday Inn, 1350 North 1st Street , San Jose, CA 95112).
What is the Chosen Family?- For Two Spirit and LGBTQ people, the bonds between friends can be liberating and transformative. A chosen family is a "nonbiological kinship bond, whether legally recognized or not, deliberately chosen for the purpose of mutual support and love."
Join in celebration of finding family, kinship, and community. RSVP to attend as capacity is limited: rb.gy/d0p4l
For more information call 408-960-0662 or email Mhemstreet@ihcscv.org.