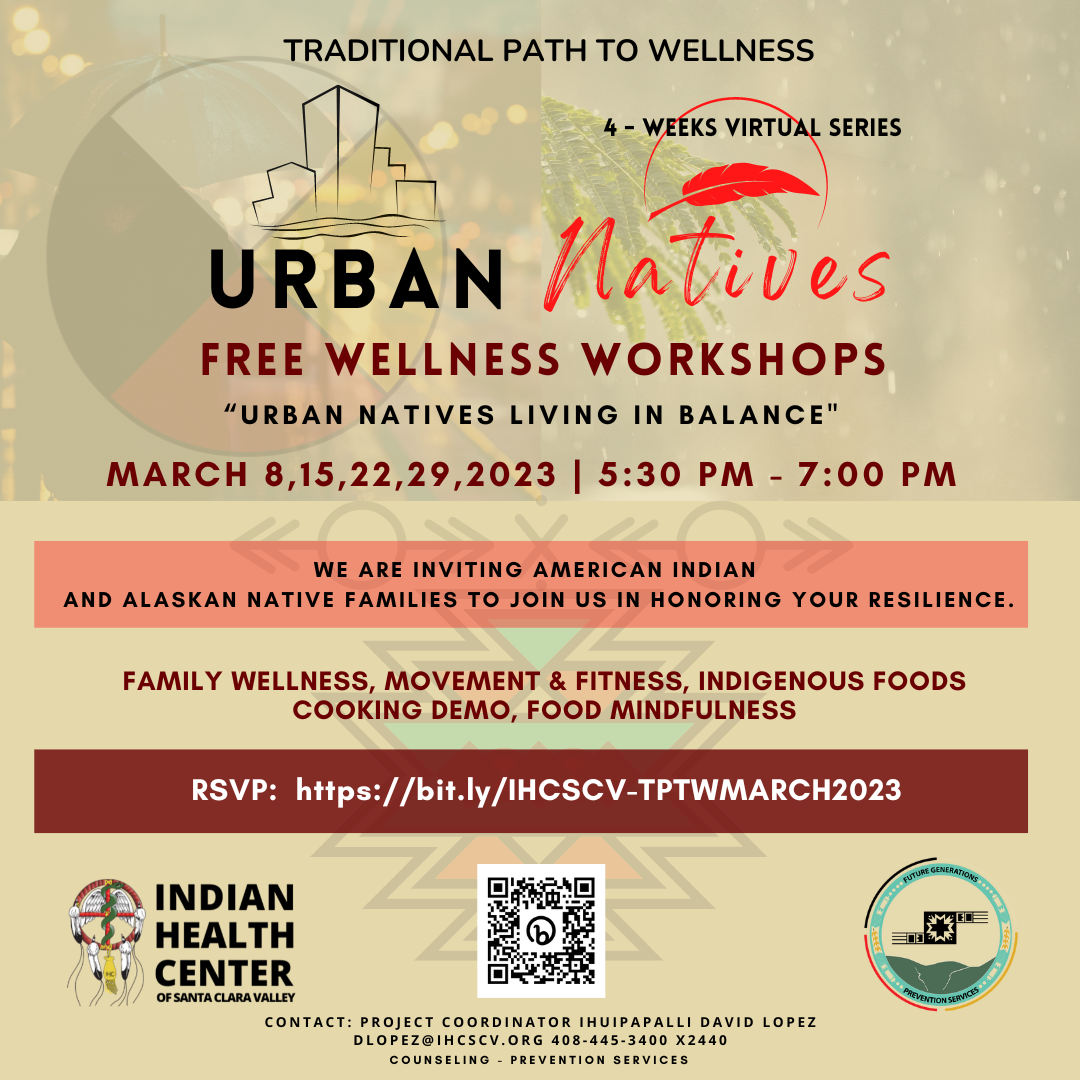 Greetings IHC Community!
We would like to invite only American Indian and Alaskan Natives and their families to our March 2023 free Traditional Path To Wellness Virtual Workshop Series. We are excited to offer this 4 – Week Virtual Series every Wednesday on March 8, 15, 22, 29 from 5:30pm to 7:00pm. We wish to highlight and celebrate this March "URBAN NATIVES" Virtual Series by sharing Indigenous teachings in family wellness, fitness & movement, nutrition, and Indigenous cooking demonstrations. This event is for the whole family. We are excited to present to you some interactive, fun workshops with professional Indigenous culinary artists.
Stay tuned for more information on the special guest presenters! A private Zoom link will be sent to guests who RSVP at approximately 3 PM daily during the program. RSVP Registration Link: https://bit.ly/IHCSCV-TOTW MARCH 2023
Click the link below to view all flyers for this workshop series!