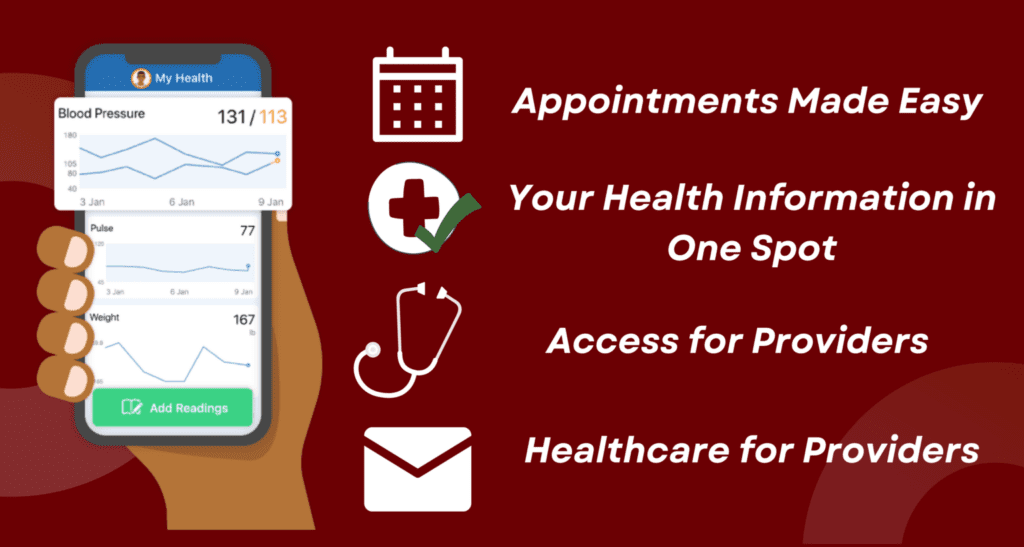 Welcome to MyChart!
To improve how you manage your care with us, we have a patient portal, called MyChart. MyChart is a part of OCHIN Epic, our new electronic health records system (EHR). 
MyChart has replaced our previous patient portal, Healow (eClinical Works, or eCW). Do not be alarmed! Creating your profile on MyChart is easy and we are here to help!
Since we are serving 22,000-plus members, please note that you may encounter some delays. We thank you for your patience!
Step One – Get Your Activation Code
The first step is to request an activation code. There are two ways for you to request an activation code, which you can receive by text, email, or have printed for you.
In-person: During regular business hours, you can request an activation code from a trained staff at one of our locations.
You can also request your activation code online, by completing the form, located here.
If your code expires before you are able to successfully activate your account, no problem; just request another one. We are here to help!
Step Two – Create Your Profile
Once you have your activation code, you can create your MyChart profile online, or via the MyChart app.
To Create Your MyChart Profile Online
Step 1: Click the following link to open the MyChart Patient Portal.
Step 2: Click "Sign up now".
Step 3: Complete the form using your activation code, then click submit.
To Create Your MyChart Profile using the App
Step 1: Download the MyChart app by selecting the appropriate mobile phone operating system icon for your phone, below:
Step 2: Open the MyChart app on your phone and enter "Indian Health Center of Santa Clara Valley in the search bar at the top of the screen. Select it as your organization.
Step 3: Click "Sign up".
Step 4: Complete the form using your activation code. Then click submit.
If you would like a guided video tutorial for mobile devices, please watch this video.
If you require additional assistance, you can create your account in-person with a trained staff member at any of our clinic locations. You can also request help via email.
MyChart is accessible via a mobile app and on the web. It is a secure, all-in-one platform for managing your health care! Some of the benefits of MyChart, include:
Appointments Made Easy — View appointment information conveniently. Request to reschedule, or cancel appointments, directly in the app.
Your Health Information in One Spot — MyChart has a place for your after-visit summaries, test results, and discharge instructions, all in one place. You can also view medication histories, update your pharmacy, and manage prescriptions.
Access for all Providers — from Medical, Dental, Counseling, and more—will have access to your health information, making the sharing of clinical health information easier. This means less work for you!
Healthcare with Convenience — Send a message directly to your doctor and pay health care bills all in the app—no phone calls needed!
For a short video to learn more about MyChart, check out these videos:
Not all features apply, stay tuned to learn more.
Healow will no longer be available as of September 13, 2022. MyChart is the only patient portal used to manage your care at IHC. For instructions on how to create your MyChart account, see "What do I need to do?".
We're all standing by to assist, during regular business hours. You can access support in the following ways:
IHC staff at any of our clinics can help you! For a list of our clinic locations, please click here.
You can also contact us by email at info@ihcscv.org.